How to make Luke's Scarecrow costume
Posted by Brittney Sweeney on Friday, August 28, 2009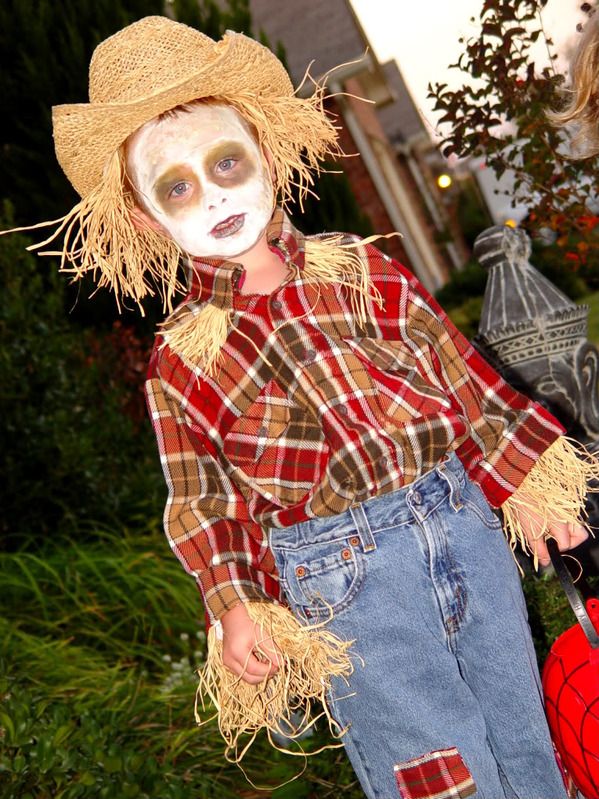 Items need:


Old jeans- one to two sizes bigger
Old Flannel shirt
Craft hay or straw
sissors
Hot glue gun
Hot glue stixs
Hat

Believe it or not this costume is so budget friendly. I bought the shirt and jeans and hat at this huge goodwill store. So I think the whole costume including supplies cost less than $20. When Luke wore this costume out to the town festival everyone ohhhhed and awwwed over him. It was so funny how many people stopped us and said how great his costume was.
Now to make the scarecrow costume. If the shirt and jeans are too big, which is best for this look, cut the sleeves to length and set extra pieces aside. You will need them again. Fold the jean legs up to length suitable for the child. Next take the extra pieces from the flannel shirt and cut a few squares out of them. Take the squares and hot glue them onto the jeans like patches.
Next take your straw and cut to length desired for the end of the sleeves and jeans. Hot glue the straw inside the sleeve cuff and inside the jeans cuff just like above.(You may not be able to see bottom of jeans) Then take the other straw and cut to length desired for the collar of the shirt and glue straw under collar. Finally cut what straw you have left for the hat and glue around inside the hat. Let dry. Viola! You are done.....